Activism Awards
The Taos Environmental Film 2021
Environmental Activism Awards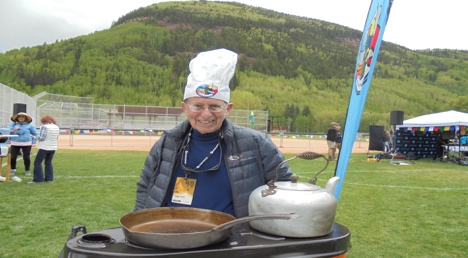 George Basch 
Founder, "Chief Cook"
George Basch: Film: Himalayan Stove Project (4min 38 sec)
Shot & Edited by Wendy Shuey https://vimeo.com/326076193
George Basch, Founder, "Chief Cook", Chairman Emeritus (and continues as a Member of the Board of Directors) George Basch (aka Curious George and Explorer George) has circled the globe as an Explorer, Adventurer, Photographer and a Creative Entrepreneurial Businessman. Born in Vienna, George immigrated to the United States as a small child, ahead of Hitler's Hordes, and holds dual US and EU citizenship.
He grew up in Chicago and graduated from MIT in 1959 with a Bachelor's of Science degree in Mechanical Engineering, and earned an MBA from Northwestern University's Kellogg Graduate School of Management in 1961. After graduate school, while living in New York City, Curious George operated a consumer photographic products division for a Fortune 500 company. He discovered that large corporate life did not suit him, and seeking something more stimulating and rewarding he moved to Denver in 1968 and embarked on his adventures as a serial entrepreneur.
These endeavors took him from Denver to Anchorage, Tucson, Phoenix and, finally, Taos, New Mexico in 2006. He remains active in business as President of Property Tax Relief Specialists; a Phoenix based Property Tax Consultancy which he founded in 1987, along with his long-time partner and friend Charles Carson IV.
George's son, Paul, tragically took his own life in 1998, and George established the Paul Basch Memorial Foundation in his memory, and began searching for a meaningful project. In 2009, after two trips to Nepal and a chance encounter with a fellow trekker in Bhutan, who casually mentioned a very fuel-efficient stove, the concept of the Himalayan Stove Project was ignited. Curious George was inducted into the Explorer's Club in 2010, and with the help of colleagues there and others from his life-long adventures and endeavors, created the Himalayan Stove Project in Paul's memory.
By the end of 2019 HSP will have transformed the lives of over 6,000 families in Nepal, and, coupled with Earthquake Relief efforts in 2015 and 2016, will have impacted the lives of 50,000 people in Nepal. HSP has kick-started 2019 and has been transformed from George's "one man band" to a solid, thriving organization with a hard working Board of Directors and an even harder working Executive Director. Explorer George, who will be 82 in 2019, can continue to take some time off and indulge his insatiable curiosity for all things wild and wonderful with soul satisfying travels to the far corners of the earth (while remaining accessible by Satellite Phone to answer any infrequent questions that may arise when the internet connections
are sketchy).
George is a member of the Explorers Club (which awarded George and HSP it's Citation of Merit in 2017), The American Alpine Club and Rotary International. He is now on Facebook via "Champions of the Planet".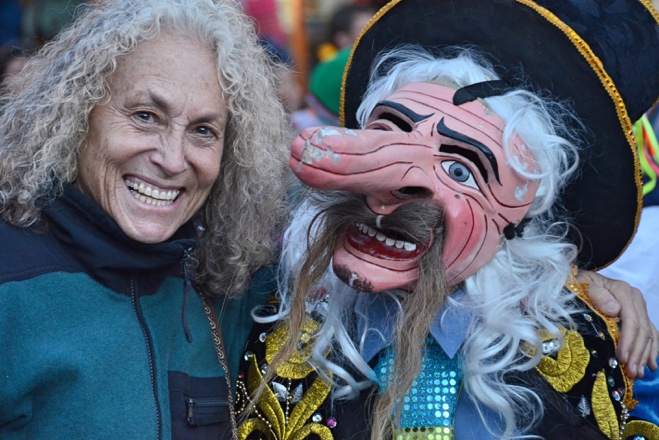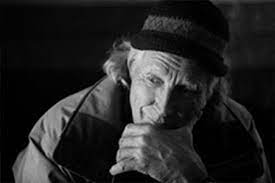 Andrea Heckman & Ken O'Neil
Andrea Heckman has led cultural trips and treks in the Andes mountains for over 39 years. She has a PhD in Latin American Studies from the University of New Mexico (Anthropology and Art History). She is an award-winning documentary filmmaker and author of Woven Stories: Andean Textiles and Rituals (2003: UNM Press), winner of the 2006 John Collier Jr. Award for Visual Anthropology. She lived in the Ausangate region of Peru on a Fulbright Fellowship in 1996 studying Quechua textiles, rituals and lives. She is the author of numerous articles and has served on the Board of the Society for Visual Anthropology as well as the Chamma Ling Tibetan Center (CO). When not in the Andes, she lives in Taos NM where she teaches anthropology, Latin American history and film at the University of New Mexico, Taos. She has made eight documentary films with topics focused on traditional life and the arts in Peru, Nepal and Northern New Mexico. She is a writer, poet, and weaver as well as filmmaker and photographer.
Ken O'Neil has degrees in Communication Engineering and in Fine Arts. He was a founder of a publicity traded high tech company in Silicon Valley before beginning a career as an artist. His paintings are in collections and museums throughout the world. Hsi book, Behind the Paint, tells the story of his creative life combining writing and painting. His recently published memoir of his life on, in and under water, C'Mon In: The Waters Fine (2021) is available at www.andeansoftware.com. His film work includes duties on camera, production assistant, technical advisor and editor on six award winning documentary films in seven countries from Greenland to Mexico. He lives in Taos, NM with his wife, Andrea.
Official Selection Film: The Bon and the West, Director Andrea & Producer Ken O'Neil.
Thousands of years ago, the ancient kingdom Zhang Zhung existed in Tibet, whose religion, Bon, continues into the modern era. Today at Menri and Triten Norbutse Monasteries, monks study Bon teachings spreading them around the world, where Westerners now embrace practices for finding compassion and joy, amidst a chaotic world. Trailer for The Bon and the West: https://vimeo.com/408884708