Resources
The Taos Environmental Film 2021
Additional Resources for the 2021 Environmental Film Festival
Resources of On-line Films and Links for Teachers and Students and Seekers of Knowledge
 RESOURCE FILM/LINK INDEX
 I.     CALL TO ATTENTION FILMS – 1 film
II.     TRIBUTE TO PATAGONIA FILMS – 8 films
 III.   NATURE & HEALTH FILMS – 19 films
 IV.    NUCLEAR ISSUES & THREATS FILMS – 5 films
 V.     INNER & WORLD PEACE FILMS– 3 films
VI.   EARTH ART & DIGITAL MEDIA FILMS & LINKS – 3 URL links
VII.   EARTH DAY 2021 FILMS & LINKS – 2 films / 5 URL links
VIII.   OTHER FILMS & LINKS – 4 films
I.  CALL TO ATTENTION FILMS
KISS THE GROUND
Film link is for the trailer.
Full 45 min feature available  FREE to schools
Teachers will need to fill out a form at this link: https://kissthegroundmovie.com/
II.  TRIBUTE TO PATAGONIA FILMS
 School Resources Recommendations
TREELINE: THE SECRET LIFE OF TREES
Premiered Jan 27, 2019 40 minutes, Director: Jordan Manley
Patagonia Films presents Treeline: A Story Written in Rings, available in full for the first time. Follow a group of skiers, snowboarders, scientists and healers to the birch forests of Japan, the red cedars of British Columbia and the bristlecones of Nevada, as they explore an ancient story written in rings.
SOLVING FOR Z- A CALCULUS OF RISK 
2020, TRT: 27:16, Patagonia
How much can we gain from the mountains? How much can we lose? Between our own perceptions and the reality of the hazards, how much space exists? And in that gap, how do we decide what we are willing to risk? Solving for Z explores IFMGA guide and father Zahan Billimoria's relationship to the intoxicating highs and crushing blows of a life in the high-consequence environment of big mountain skiing. Education is a crucial part of the equation. Learn about Zahan's Samasara Mountain Experience programs, or be sure to seek out opportunities in your own backyard:
https://samsaraexperience.com/
UNFENCED- A RACE TO KEEP THE RED DESERT WILD
2020, TRT: 9:47, Patagonia
The Red Desert in southwest Wyoming is the largest unfenced area in the continental United States. But pressure from the oil and gas lobby is currently shaping how the Bureau of Land Management administers this unique landscape. In order to raise awareness about this threatened ecosystem, several Wyoming conservation groups have banded together to organize a trail race that brings runners, local stakeholders and concerned citizens together to experience this place and see exactly what is at stake.
VJOSA FOREVER- PROTECT EUROPES WILD RIVERS
Patagonia, 2021, TRT: 6:31,
People are rising up to protect Europe's largest wild river—the Vjosa. This waterway runs untamed from source to sea, embracing a mosaic of habitats and cultures that have been tied to it for thousands of years. Vjosa Forever chronicles the ongoing struggle to secure the future of this unique river system, from political uncertainty and opportunistic greed to the hope of creating a Vjosa National Park (the first of its kind in Europe). With an Albanian election in April of 2021, river-lovers, local citizens and global conservationists fear that this "Queen of Europe" faces its greatest danger yet. At this historic moment, people everywhere have an obligation to speak for the Vjosa; to keep it running wild, forever.
CONNECTED BY WATER – THE STORY ABOUT THE BIG WAVE SAFETY MOVEMENT
Patagonia, 2020, TRT: 7:53
After Sion Milosky died at Mavericks in 2011, the big wave surfing community was stunned. It was a wake-up call; with the surfing advancing faster than the safety system, something had to change. Later that year, Kohl Christensen and Danilo Couto got a group of surfers together on the North Shore, Oahu, and held a CPR course. It was the first unofficial Big Wave Risk Assessment Group meeting which over the next decade would evolve into a worldwide, 14-stop tour covering ocean risk management, CPR and AED training, medical intervention, spot analysis, mindful breathing, emergency action planning and water rescue, taught by some of the best emergency response trained big wave surfers in the world.
A WILD IDEA-BUFFALO, A BOOT AND A FAMILY'S WORK TO SAVE THE PRAIRIE
2021, TRT: 6:40, Patagonia
For years, we've been sourcing the humanely harvested meat for our Patagonia Provisions® Buffalo Jerky from Wild Idea Buffalo Company in South Dakota. Their mission is to regenerate the prairie ecosystem by reintroducing and increasing the free-ranging herd size of its largest native herbivore, the American bison. Wild Idea's general manager Jilian Jones sums up the reciprocal purpose of their work: "We have to have healthy land, healthy soils, and then that feeds the buffalo, which then in turn feeds us".
WOLFPACK- THE FAMILY THAT RUNS TOGETHER
2018, TRT: 12.23, Patagonia
High in the San Juan Mountains above Silverton, Colorado, a pack of runners roam. Together they traverse mountain meadows and navigate mineral-stained peaks through the rugged landscape of their backyard. The Braford-Lefebvre family chose to live here in order to raise their family wild. Through hard times and the best ones, running is their tool for experiencing life together.
ELI- ULTRA RUNNING IN NAVAJO NATION
2019, TRT: 5:18, Patagonia
As a rancher growing up in the rugged northeast corner of the Navajo Nation with no electricity or running water, Eli Neztsosie learned through years of work what it meant to rely on discipline and endurance. Now he relies on these same skills, running long distances— striving every day, in his words, to be better than he was the day before.
III.   NATURE & HEALTH FILMS 
THE NORTH FACE PRESENTS:
LHOTSE – HILAREE NELSON & JIM MORRISON
TRT: 23min, 2019
THE PEACE OF WILD THINGS
(short film) Words of Wendell Berry
(TRT: 1:44)
Animated Poetry Flm by Charlotte Ager and Katy Wang
FOREST MAN
Director: William D. McMaster
Since the 1970's Majuli islander Jadav Payeng has been planting trees in order to save his island. To date he has single handedly planted a forest larger than Central Park NYC. His forest has transformed what was once a barren wasteland, into a lush oasis. Humble yet passionate and philosophical about his work. Payeng takes us on a journey into his incredible forest.
MAKING THE CONNECTION 
30 min
Food, fitness, nutrition, global food security, farming, the environment, animals, ethics – have you made the connection?
The Vegan Society.
FARMER'S FOOTPRINT 
2019, DIRECTOR – Nicol Ragland
TRT: 20:25
This is a short documentary film. It features the trials, lessons and victories of the four generation Breitkreutz family. They have transitioned Stoney Creek Farm from conventional farming to regenerative agriculture. Using conventional methods they saw their soils degrade and their input costs rise every year. Transitioning to regenerative practices has helped their row cropping operation and significantly reduced their input cost for their cattle. This is the story of how they did it.
CONFLUIR
2018, TRT: 39:17
Maranon Waterkeeper
In Perú, the headwaters of the Amazon River cut through the Andes Mountains and help sustain resident communities as well as the most diverse ecosystem on Earth. As the energy demands of Perú increase, the currently free flowing Marañón River faces over 20 proposed dam projects, two of which have already been approved. Our international team of scientists and river experts spent 28 days rafting the Marañón while documenting the natural and cultural resources that would be eminently impacted by proposed dam projects.
THE MULU LAND GRAB 
Bruno Manser, Fonds MMF, 2019,
TRT: 11:54.
More and more rainforests are being illegally destroyed for palm oil plantations. The Mulu national park is heading towards an ecological disaster. We must act now! Sign the petition and make a donation on www.bmf.ch 
LOVE FLOWS
2019, TRT: 35:22
World Fish Migration Day, Jasper Paakkonen and Zeb Hogan
The documentary 'Love Flows' captures the stories of the events from World Fish Migration Day 2018 through the narration of Joshua Royte, a conservation scientist for The Nature Conservancy. It highlights our evolved understanding of the impacts of dams and the people who are working to make positive differences for rivers. 
SUMATRA'S LAST TIGERS – THE SECRETS OF NATURE
2018, TRT: 46:03
While tiger populations around the world are crashing, tiger numbers in a remote nature reserve in Sumatra, Indonesia are increasing. Here even man killers are being rehabilitated and released into the wild. The man behind this unique conservation project is Indonesian tycoon, Tomy Winata. Tomy' s ambitious plan now includes releasing a tiger born in captivity into the wild, will it survive and can the experiment transform conservation practices and save the Sumatran tiger? 
FOOLS & DREAMERS: REGENERATING A NATIVE FOREST 
TRT: 29:38, Fools & Dreamers:
Regenerating a Native Forest is a 30-minute documentary about Hinewai Nature Reserve, on New Zealand's Banks Peninsula, and its kaitiaki/manager of 30 years, botanist Hugh Wilson. When, in 1987, Hugh let the local community know of his plans to allow the introduced 'weed' gorse to grow as a nurse canopy to regenerate farmland into native forest, people were not only skeptical but outright angry – the plan was the sort to be expected only of "fools and dreamers".
A PLASTIC WAVE
2018, Surfers Against Sewage
TRT: 24:37
A surf photographer, business owner and father of two is seeing more and more plastic wash ashore his beloved home beach. In a bid to discover the route of this problem he embarks on a journey of discovery to educate himself and understand more about the problem. Along the way, he discovers some alarming issues.
JEEDARA
2018, Sea Shepherd, TRT: 46:22,
In 2016 The Great Australian Bight Alliance announced the launch of 'Operation Jeedara' – a campaign that would see the 'Steve Irwin' sail into the heart of the Great Australian Bight to document the beauty of the region in order to showcase what we would all stand to lose if we let BP drill there. This film is the story of the campaign.
FIX AND RELEASE
2017, Director, Scot Dobson,
TRT: 15:37
An intimate look at fresh water turtles who have suffered physical trauma and the doctor who is developing unique protocols to save them.
NUUCA
2018,TRT: 12:57
North Dakota's recent oil boom has caused the state's population to double, as workers flock to the region. With this dramatic increase has come an influx of drugs, crime, and sexual violence. On the Fort Berthold Indian reservation in central North Dakota, rates of sexual violence and harassment have increased 168%, with Indigenous women most affected.
12 AWARD WINNING SHORT FILMS FROM PROJECT EARTH
2018, TRT: 1hr 6min
IV.   NUCLEAR ISSUES & THREATS FILMS
Films on Marshall Islands & Nukes via OKEANOS Foundation and Nuclear Remembrance Week
THE DAY AFTER, 1983
The Day After is an American television film that first aired on November 20, 1983, on the ABC television network. It was seen by more than 100 million people during its initial broadcast.
[ 1] is currently the highest-rated television film in history.
[2]The cast includes JoBeth Williams, Steve Guttenberg, John Cullum, Jason Robards, and John Lithgow. The film was written by Edward Hume, produced by Robert Papazian, and directed by
Nicholas Meyer. Trailer: https://www.youtube.com/watch?v=MOFsOA9VsBk


MIDNIGHT FIGHTING FOR OUR SURVIVAL
2018, TRT: 1hr 6min
75TH ANNIVERSARY HIROSHIMA DAY

(Bene e Pace) Remembrance by many whom live near Santa Fe, NM

76th Anniversary of the Atomic Bomb
The Taos Environmental Film Festival is proud to honor and share the achievements of the International Campaign to Abolish Nuclear Weapons (ICAN), the 2017 Nobel Peace Prize winner. The ICAN website (icanw.org) states, "The truth about nuclear weapons: catastrophic harm, existential threat." "Nuclear weapons are the most inhumane and indiscriminate weapons ever created. They violate international law, cause severe environmental damage, undermine national and global security, and divert vast public resources away from meeting human needs. They must be eliminated urgently.
Finally, the Taos Environmental Film Festival believes that music, dance, visual arts and poetry can help change the world and lead to inner peace.
"The music is not in the notes, but in the silence between." — Wolfgang Amadeus Mozart
https://www.earthday.org/campaign/artists-for-the-earth/
https://climatemusic.org
V.   INNER & WORLD PEACE FILMS
Spiritual Resources & Films
THE GREAT BELL CHANT (THE END OF SUFFERING)
Read by Thich Nath Hanh, chanted by brother Phap Niem. The creators of this audio track were Gary Malkin, the composer/arranger, producer, and collaborator Michael Stillwater. The work came from a CD/book called Graceful Passages: A Companion for Living and Dying, and it could be purchased by going to wisdomoftheworld.com.
Bob Geldof: The Moment | Peace Films by Errol Morris
The Irish rocker Bob Geldof used the power of music to combat famine in Africa.
DEEPAK CHOPRA
Inner Peace Meditation
VI. EARTH ART & DIGITAL MEDIA FILMS & LINKS
VII.  EARTH DAY 2021 FILMS & LINKS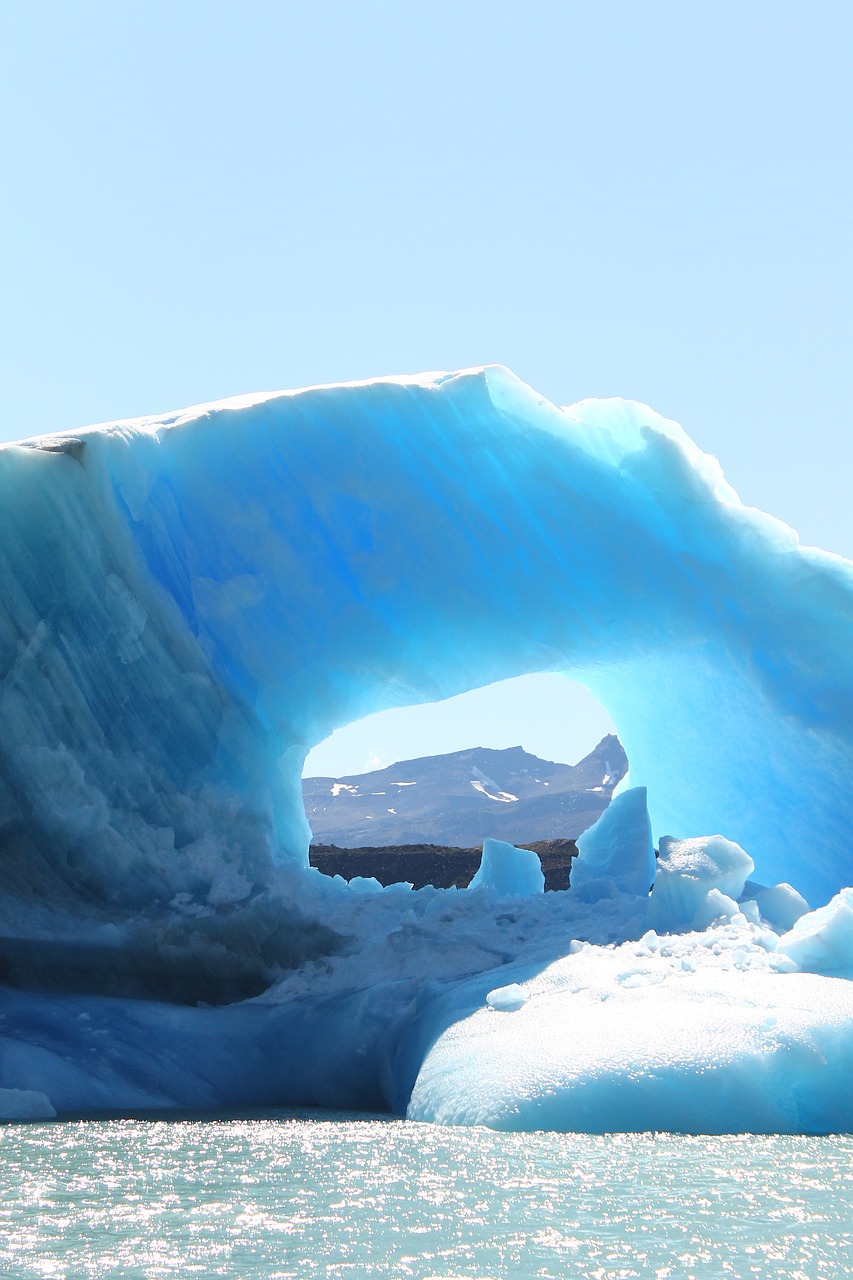 THE FIRST EARTH DAY was established on April 22, 1970 when 20 million Americans (10% of the total population of the United States at the time) took to the streets, parks and auditoriums to demonstrate for a healthy, sustainable environment in massive coast-to-coast rallies. Thousands of colleges and universities across the country were part of organized protests against blooming deterioration of the environment. 
The protest demonstrations launched a wave of actions, including the passage of landmark environmental laws in the United States: The Clean Air Act, The Clean Water Act, and  The Endangered Species Act,  along with the creation of The  Environmental Protection Agency (EPA).
 Many countries soon adopted similar laws and today Earth Day holds major significance throughout the world.  In 2016, the United Nations chose Earth Day as the day when the historic Paris Agreement on Climate Change was signed into force.
EARTH DAY'S MISSION: To build the world's largest environmental movement in order to drive transformative changes required in developing a livable and sustainable climate atmosphere on planet earth.
EARTH DAY NETWORK'S MISSION is:  To diversify, educate and activate the environmental movement worldwide. Growing out of the first Earth Day in 1970, Earth Day Network is the world's largest recruiter to the environmental movement, working with more than 75,000 partners in over 190 countries to drive positive action for our planet.
THE THEME FOR EARTH DAY 2021 is Restore Our Earth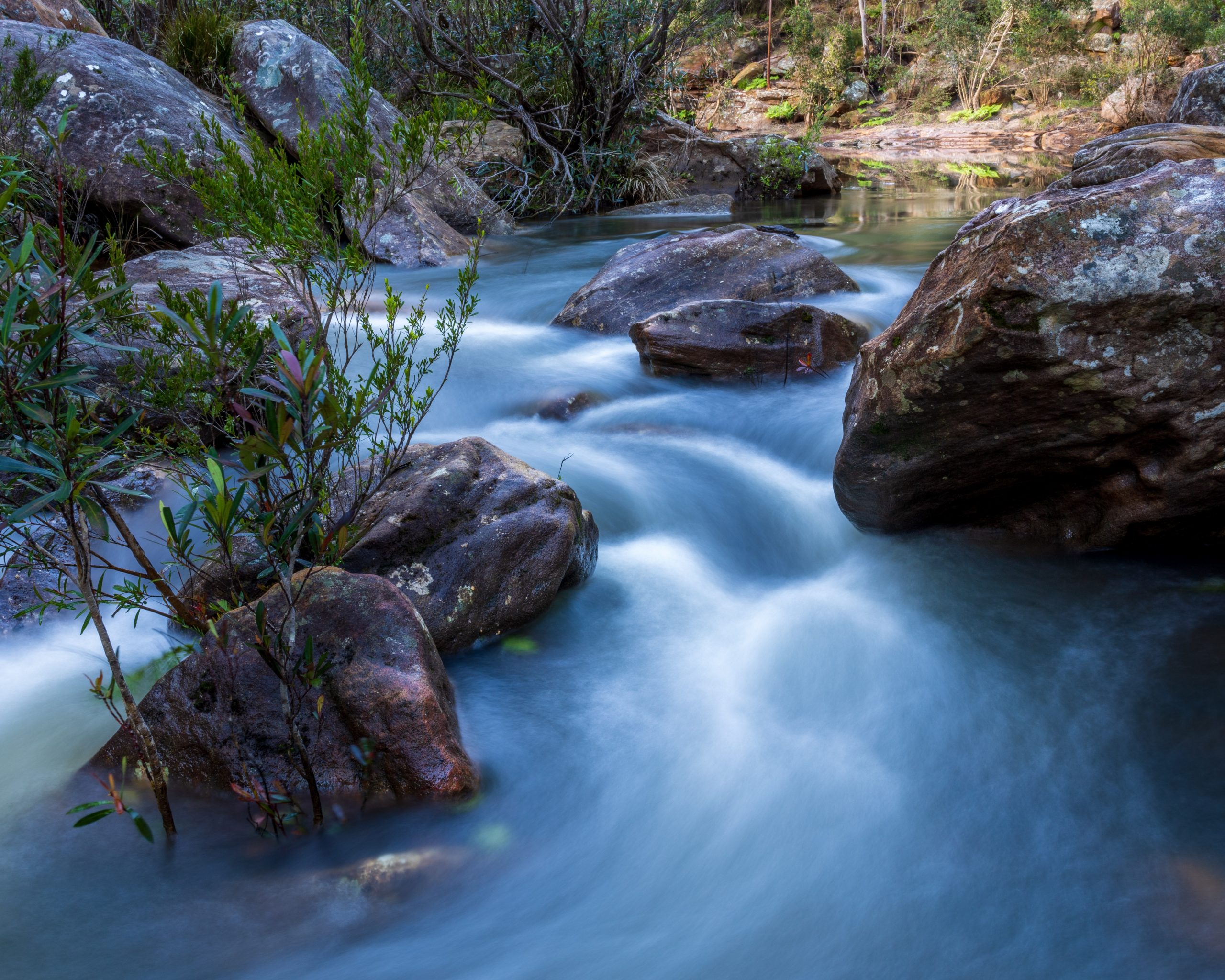 VIII.  OTHER FILMS & LINKS